2018 Call For Speakers
Call for speakers is now open, for you to submit your session proposals.  Simply fill out the Contact Us Page with your information and a quick summary of your presentation.  We are looking for session from beginner to expert and would love to have some presenters on Confined Spaces, Material Handling, Safety Engagement, Fall Protection, Silica, Workplace Violence, and Safety Management.  We are interested in any topics that may be of interest to Safety Professionals and/or Safety Committee Members.
2017 Program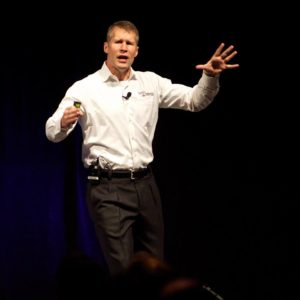 2017 Keynote Speaker: Jeff "Odie" Espenship, Target Leadership
Odie's unique edutaining-speaking-persona will make you laugh, make you cry, and make you laugh again. "When it comes to operational excellence in the workplace, you won't remember every word I say, but you will never forget how I made you feel about always doing things right!" As a former USAF fighter pilot and current international airline pilot, Odie also flew a 1943 T-6 "Texan" on the airshow circuit. A tragic aviation accident took the life of his brother; Odie shares his personal leadership role in that loss as a catalyst to inspire audiences around the world in leadership safety fundamentals. "Everyone is a leader! We all influence the behaviors of others! What is going to be your legacy?"
Click here to watch a video excerpt of one of Odie's presentations.
Additional Topics & Speakers
Walking-Working Surfaces- Final Rule Change (Kevin Cowan) The Occupational Safety and Health Administration (OSHA) updated its general industry standards on walking-working surfaces on January 17, 2017.  What changed?  Find out during this session.
New Silica Rule (James Washington- Department of Labor) The Occupational Safety and Health Administration (OSHA) will implement a new Silica regulation on September 23, 2017.  Are you ready?  Find out in this informative session.
The Opioid Epidemic (Ben Schachtman-Port City Daily) Opioids are "one of the most frightening issues of our time." Learn about the problem and what you can do to protect your workplace. 
Ten Feet Tall & Bulletproof (Jack Jackson- SafeStart) Most people believe that bad things only happen to other people. This session inspires critical thinking and takes people from assuming they're "safe enough" to thinking differently about their own personal safety.
Automated External Defibrillator (AED) (Paul Kerns- CPR Consultants) AED's saves lives!  What does an effective program look like.  Find out in this session.

Working Over or Near Water
Fire Prevention
Hazard Communication
Lockout-Tagout
Update from the NC Department of Labor